Keeping it Non-Toxic, Gorgeous and Affordable with Marmoleum from Forbo Industries.
Marmoleum – Natural Linoleum –  "The most natural of materials"
"Life-cycle analysis shows that our linoleum products are the ecologically preferred floor covering. Linoleum is produced from renewable materials: linseed oil, rosins, wood flour, jute and ecologically responsible pigments. These materials underlie the charm that gives each design its inimitable, distinguished look." from http://www.forbo-flooring.us/Environment/Our-environmental-promise/
Marmoleum is Asthma & Allergy Certified – the components in the materials are naturally anti-microbial – making this an extremely healthy flooring material.  Available in both sheet goods and click planks in 1′ x 3′ and 1′ x 1′ – perfect for patterns.  So many fun and fantastic colors too!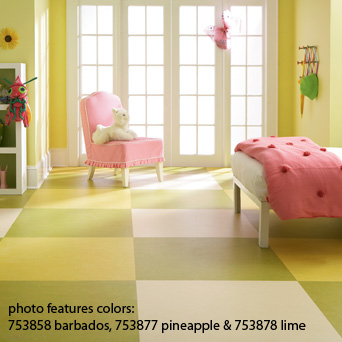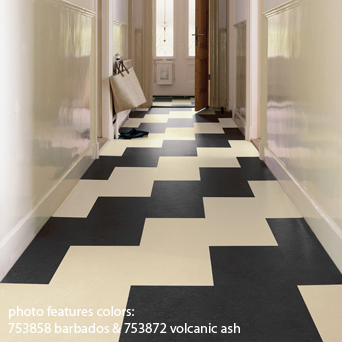 Stop in today to see all the great colors!