Happy Healthy Baby!
As a parent, you certainly know that a child changes your life forever and teaches you about perhaps the deepest love in life.  We all want to provide the best we can for our kids – so I'd like to talk about providing the best indoor air quality for them and the entire family.  I know, it's not really among the top 10 things we readily think about when we think about providing the best for our family, but it is a very important subject.
A baby's intellect, mobility, personality and bodies are growing at an amazing rate during the first few days, months and years.  With their small bodies and systems, they are several times more susceptible to the toxins in their environment.  The amount or "parts per million" of exposure to any given toxin can cause more harm more quickly to their developing bodies and brains.
Today's world is overloaded with chemicals.  Petro-chemicals came out in the 50's and 60's, and with them came wall to wall carpet versus hardwoods and vinyl replaced natural linoleum – our floors became toxic!  In addition, furniture is now largely constructed with press-board or particle board (laden with formaldehyde) and cushions and mattresses often meet the federal safety requirements for fire retardation with toxic chemicals.
Well,  new carpet, changing tables and dresser drawers, and the mattress could add up to quite a toxic environment in a nursery.  Oh, and don't forget the new paint on the walls – that could be a big irritant as well.  Let's plan the nursery (or any new room) in a better way!  Let me show you how.
---
---
The Walls
Painting or plastering the walls with new color really makes a room feel fresh and new. Color can also instill excitement, serenity, happiness or even aggression.  Yep, there's a good reason for the softer wall colors usually chosen for a baby's room.

AFM Safecoat paints are "doctor recommended".  This is a high quality paint that has zero VOC's (volatile organic compounds) and is non-toxic too.  The non-toxic definition is quite important when you know that a zero VOC paint from another company may contain acetone and/or ammonia – known to be harmful to humans but not regulated VOC's by the EPA as they do not cause outdoor pollution or smog – hmmm.So, pick your favorite soft color and let us tint it with our zero VOC colorants and begin preparing your nursery!
---
---
The Floor
PLEASE – No Carpet – really!  If you have existing carpet – clean it well before baby comes home or better yet – remove it completely!.  If you do one thing suggested in this newsletter – DO NOT INSTALL NEW CARPET IN AN INFANT'S ROOM – PERIOD.   I usually do not like to use 'fear' tactics, but cases of SIDS (sudden infant death syndrome) have been linked to new carpet off-gassing.
Cork and Marmoleum are excellent choices for a nursery or kid's room.  They are naturally anti-microbial and the softest resilient flooring.  They are easy to clean and maintain and will last the life of your home –  they will still be there when the kid's are gone and the room becomes your study or guest room!  There are many color choices available within each product type.
---
---
The Furniture
If you are purchasing new furniture for a nursery – buy solid wood.  Better yet, purchase used solid wood furniture.  Use non-toxic milk paint or soy based stain to update and customize the recycled furniture – create a one-of-a-kind piece.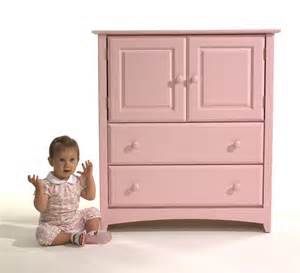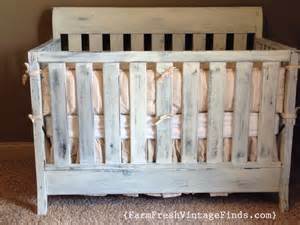 Basically, you want to avoid new furniture that is constructed with particle or press board because the glues/binders out-gas formaldehydes and more.
Of course if you are purchasing new, we can help!  Check out this beautiful crib – available in several wood tones.  It also converts to a toddler bed as your little one grows.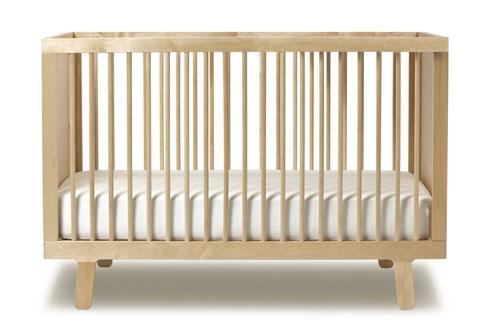 ---
---
The All Important Mattress
An essential part of your baby's health and well being – the mattress.  The organic Savvy Rest crib mattresses are pure, safe and supportive.  With our faces on or inches from our mattresses, we are breathing in what our mattresses are breathing out.  The Savvy Rest organic crib mattress won't jeopardize your baby's health with dangerous flame retardants, pesticide residues or any other toxic chemical or petro-based foam.
Keep the mattress dry and comfortable (and protect your investment) with an organic wool mattress pad – avoiding the off-gassing of plastics in some pads.
---
---
The Freshest of Air
The Baby's Breath Air Purifier from Austin Air Systems assures a healthy room and a good healthy night's sleep.  The soft sound also soothes and comforts.  This unit is uniquely designed to protect your baby from air contamination resulting from dust, pollens, viruses, bacteria and VOC's.  The Baby's Breath will clean the air for areas up to 700 sq. ft.  The super effective filter is replaced only once every 5 years.