Building Green pays – through incentives, rebates and beyond!
Start BIG
If you are building a new home, you could qualify for a hefty tax credit if you incorporate smart building and obtain certification. Certification of your new home does not cost much – a $50 application fee to Build Green New Mexico gets you started – LEED certification runs a bit higher and requires more administration.  There will be some additional fees, mostly for third party raters and verifiers, but well worth the small investment.
Eligible residential buildings include single-family homes and multi-family homes which are certified as either Build Green NM Silver or higher, or LEED-H Silver or higher, and Energy Star certified manufactured homes. The amount of the credit varies according to the square footage of the building and the level of certification achieved, as indicated on the following chart:
That adds up quickly – $18,000.00 for a 2000 sq. ft. home meeting Build Green New Mexico Emerald level.
Residential Buildings:
| | | |
| --- | --- | --- |
| Rating Level | Occupied Sq. Footage | Tax Credit/Sq. Ft. |
| LEED-H Silver or Build Green NM Silver | First 2,000 | $5.00 |
| | Next 1,000 | $2.50 |
| LEED-H Gold or Build Green NM Gold | First 2,000 | $6.85 |
| | Next 1,000 | $3.40 |
| LEED-H Platinum or Build Green NM Emerald | First 2,000 | $9.00 |
| | Next 1,000 | $4.45 |
| Energy Star Manufactured Home | Up to 3,000 | $3.00 |
Keep in mind that Southwest Green Building Center can help with your Resource Efficiency and Indoor Environmental Quality points!
---
---
Rebates and Incentives for Solar Power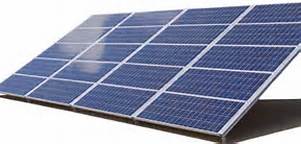 Consider adding a solar photovoltaic or PV systems to your home, the rebates and incentives are 3-fold.
If you are a PNM customer and install a system tied to the grid, PNM will pay you .04 (currently) for every Kwh your system produces – these are called renewable energy certificates – or "RECs".  In addition, when you plan your system to supply exactly the energy you use, thre is no monthly bill from PNM to pay.  In fact, if you produce more than you use, you 'bank' those Kwh.  If at the end of the year you still have credit Kwh, you will receive a check from PNM.   For complete information go to http://www.pnm.com/customers/pv/program.htm?source=col4.
In addition, New Mexico provides a 10% personal state income tax credit (up to $9,000) for residents and businesses (non-corporate), who purchase and install certified photovoltaic (PV) and solar thermal systems. Eligible systems include grid-tied commercial PV systems, off-grid and grid-tied residential PV systems, and (active) solar hot water or hot air systems.  These tax credits are set to expire December 31, 2016. A taxpayer who installs a PV system and a solar thermal system may be eligible to receive a separate tax credit up to $9,000 for each system.
And finally, our Federal government provides a 30% tax credit for PV and other renewable energy sources. There is no maximum credit for systems placed in service after 2008.  Systems must be placed in service on or after January 1, 2006, and on or before December 31, 2016.  The home served by the system does not have to be the taxpayer's principal residence.
---
---
Efficiency Rebates from New Mexico Gas Company
If you are a customer of New Mexico Gas Company, you may qualify for rebates when upgrading your hot water heater, adding insulation to your home, installing a low-flow shower head or installing an efficient new furnace.
Depending on the existing level of insulation in your home, New Mexico Gas Company offers two programs.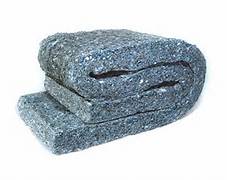 A rebate of 25% of the cost of the job up to $500 if your existing insulation is R-11 or less and you bring it to R-19 or better.
A rebate of 25% of the cost of the job up to $300 if your existing insulation is between R-12 and R-19 and you bring it up to R-19 or greater.  Learn more at http://www.nmgco.com/energy_efficiency.aspx
---
---
If you are a customer with Albuquerque Water Utility Authority there are again several options for rebates.  Your rebate will appear as credit on your water bill.  A great way to save water is to install a high-efficiency toilet, which uses 1.28 gallons per flush or less. Rebates of $150 per toilet are available when you switch out old high-flow toilets to a high-efficiency toilet.  A high efficiency toilet uses 1.28 gallons per flush.  $50 rebates are available for conversion from low-flow (1.6 gallon-per flush) toilets to high-efficiency toilets.  Click here to check out our Stealth toilet – only .8 gallons per flush and only $298!
Rebates are also available for hot water re-circulation systems, evaporative cooler thermostats, washing machines and rain barrels.  Learn more at http://www.abcwua.org/
---
---
Everyday Savings
So now you have your rebates and incentives in your pocket – but the savings doesn't stop there!  You enjoy saving everyday when you insulate your home better, use less water and get your energy from the sun!  Your home increases in value and it just feels right!